News
News, events and more!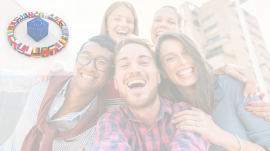 StoryTellMe's Project Showcase: Empowering Learners, Entrepreneurs, and Communities
16.5.2023
StoryTellMe, has successfully completed a series of impactful projects, empowering learners, entrepreneurs, and communities.
From developing an open-source online learning platform in Fight the Fright to addressing challenges in determining the best interest of the child through SeBI, StoryTellMe has left a lasting impact. They have also empowered women's in the film industry with the WIFI project and supported female migrants in becoming entrepreneurs with CHAMELEON. Moreover, their CCNET project focused on enhancing digital counseling skills for educators, while their Creative Talent Factory boosted entrepreneurship in the creative sector.
Continuing our work under European projects, StoryTellMe also accomplished impactful projects such as Civil Journalist for promoting civic participation, SWIM for creating a collaborative visual dictionary platform, Digital Script for tailored learning opportunities, Family Circle for addressing climate change, Game Of Phones for webquests skill-building, INSPIRE US for empowering women entrepreneurs, TourENG for enhancing English language skills in tourism organizations, Multient for developing entrepreneurial competencies, and HEADS UP for enhancing the skills of educators, families, and youth.
These achievements exemplify StoryTellMe's dedication to empowering diverse groups and fostering positive transformations in various fields.