News
News, events and more!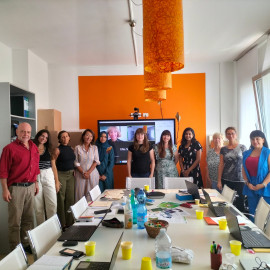 TAMUS project - Meeting in Florence, Italy!
21.9.2023
What is TAMUS, you ask? It stands for "Talking About it Makes Us Stronger," and it's a project close to our hearts.
TAMUS is all about supporting families in managing their mental health journeys and empowering parents to be champions of positive mental health for themselves and their children.
We were truly inspired by the incredible work being done to make a difference in the lives of families around the world.
If you're curious and want to learn more about this amazing project, we invite you to check out their website:
https://tamusproject.eu/
Together, we can create a world where talking about mental health is not only encouraged but celebrated!